Who's Jordan ?
Jordan Beck is an American student who arrived in France in September 2022. She is 23 years old and she was born in Berkeley, California on 9 November, 1999. Her heritage is Japanese by her mother and Danish by her father. She has two families because her parents are divorced. She has a twin sister named Franny, and a step-sister named Anna. She likes watching series, movies, and she is fond of craft and knitting. When she was very young, she practiced soccer but she stopped that because she was very bad and she started dance.
(Radom Stanis, Taif Youssef, Pauliat Romain)
Jordan's education
From high school to now.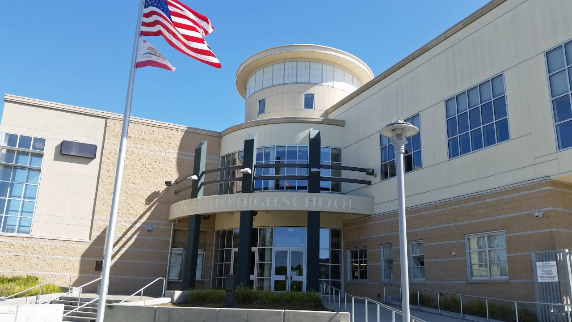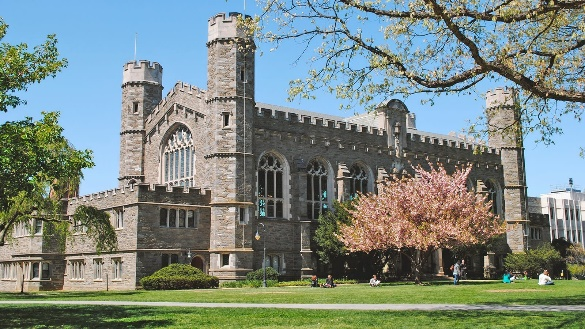 She studied in El Cerrito High School in California. She started to learn French by mistake because this was mandatory. She fell in love with it immediately. In high school she studied French grammar and vocabulary. She also studied ballet and jazz dance, that's why she flew in dancing schools in Scotland and Ireland.
After she was graduated, she flew to Philadelphia to study in Bryn Mawr college for 2 years. This school is only reserved to women. It looks like Hogwarts : it's a castle to symbolize the protection of women degrees. In college, she took a major talking French and French medieval litterature class instead of grammar.
After these two years, she had a job about management. Then, she began her language assistant job in France.
(Julia, Dimitri, Camille)
Where Jordan is from
Jordan grew up in El Cerrito, a little town located in the North of California (California is one of the biggest states of the country), one hour driving from San Francisco and 8 hours driving from Los Angeles. To compare, her town is approximately the same size as Mont de Marsan. She lived in her mother's house, from which she could see the Golden Gate Bridge.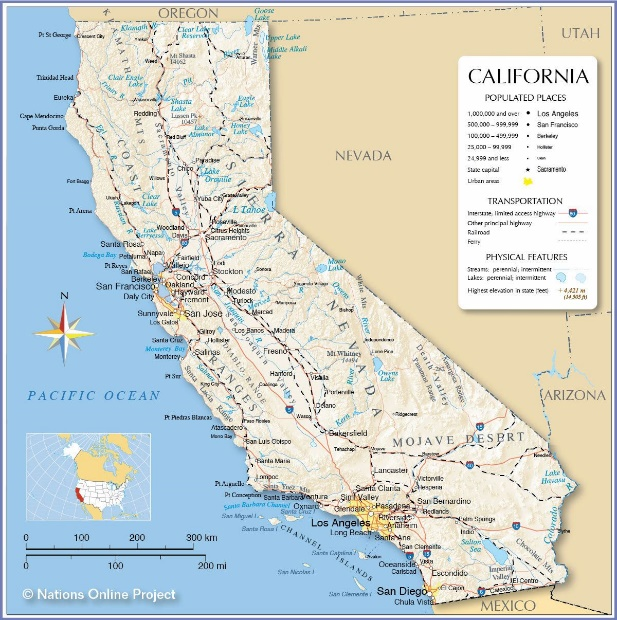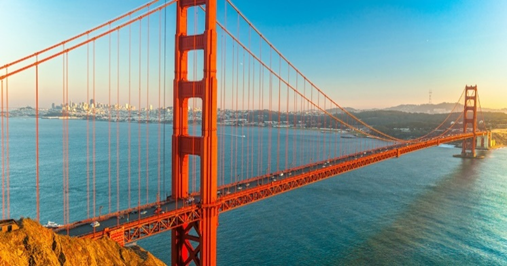 Her favorite place in California is Limantour beach but we can't really swim in it because there are a lot of sharks and the water is very cold. She also loves the redwood forest, it is a huge forest that has the biggest sequoias of the United States. You can do amazing hikes through the forest.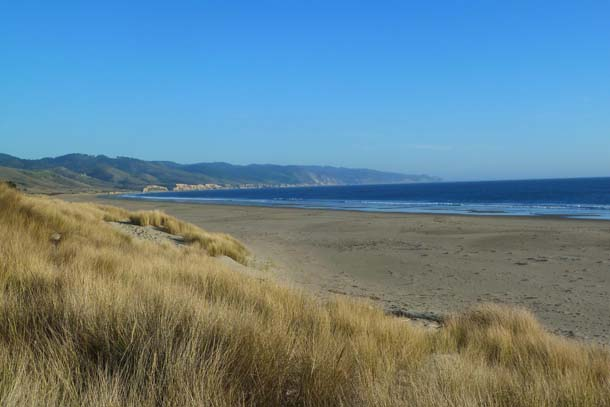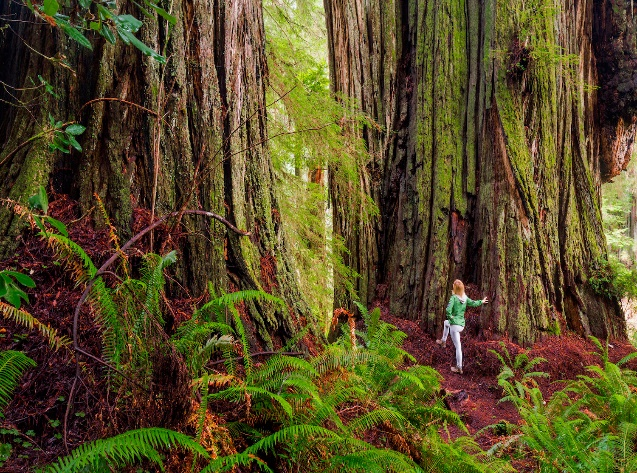 There are also a lot of slugs in the national park, these are very popular in the north of California. Because of that, it became the mascot of Santa Cruz's University. (Jeanne, Shirelle, Raphaëlle, Linon)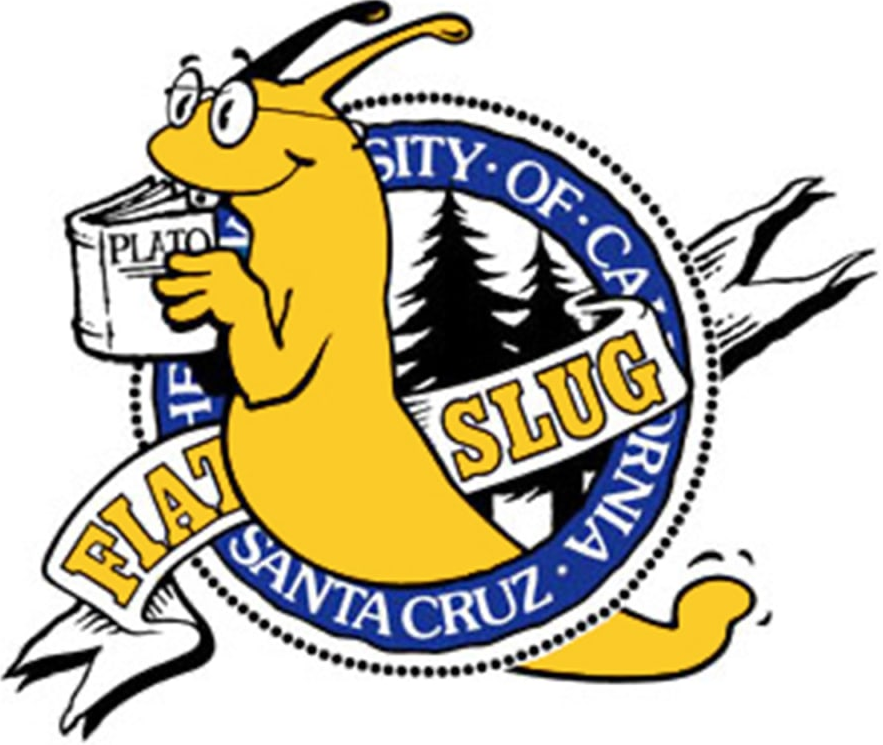 Jordan's travels
Jordan lives in Northern California, near San Francisco. She has travelled all around the world : she went three times to Denmark to visit cousins. She also went to several European countries like Scotland, England, Italy and she also went to Germany (but only in the airport). Moreover she usually goes to Canada to visit family. Even though she lives in California, she has never been to Los Angeles which is eight-hour driving, but she would like to. She studied on the east coast of the United States more precisely in Philadelphia, Pennsylvania which is five-hour flying from San Fransisco. At the moment she is in France in order to be a language assistant.
(Caroline Parisse, Philippine Goin, Lola Koszulinski, Lucile Lamey)
Her job in Despiau High School
The program Jordan takes part in takes place between the American and French government. To do this program you have to have a B1 level in French but she had no difficulties with this because she has a C1 level. She requested the Academy of Bordeaux, and she wanted to work with teenagers so she chose to work in a high school. She works with seconde, première, terminale spé and BTS. She organizes discussion sessions with half of the class and then they play games, exchange…
( Marie, Oriane)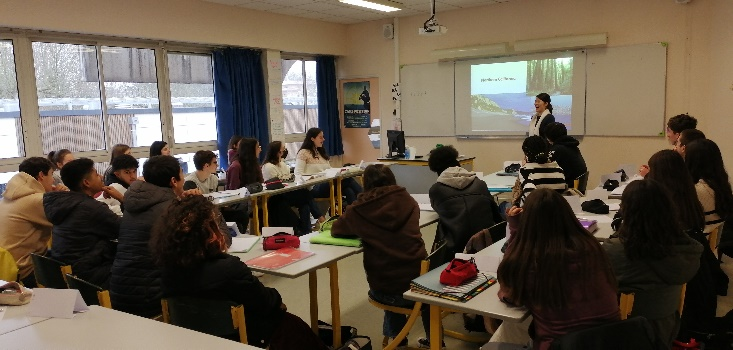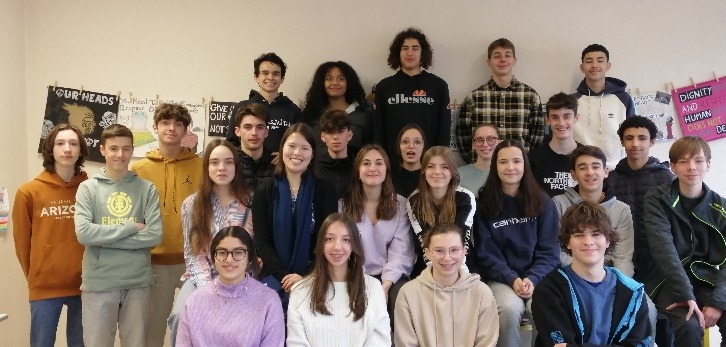 Cultural differences between
American and French people
From Jordan's point of view, there are a few differences between French culture and American culture. Indeed, French people spend more time eating and they smoke more than the Americans. Furthermore, although French people are more polite, the Americans smile more. However, she thinks that the Parisians are eager and disrespectful. Moreover, according to Jordan, French food is more local and the bread here has a better taste. Despite the fact that she prefers the French meals (her favorite one is the confit of duck), she misses the Mexican and Asian dishes because there are more restaurants of this type in California. When she arrived in France, she was quite flabbergasted by the high number of trains. Finally, she said that French shops are closed earlier than the American ones which are usually opened seven days a week until 8.00pm.
(Lise, Laure, Benjamin)
Plans for the future
She is thinking about working in French high schools because she is interested in education. She also thinks about working in management and administration, maybe also in schools or in a firm because she held the job before. These are the two fields she's interested in but she has to make up her mind about everything to choose.
(Sorenza, Lana, Alina, Léa)
Thank you Jordan and 1G2 !